Free Activities in Key West
Introduction
Key West, an island city in Florida, is a paradise known for its stunning beaches, clear turquoise waters, and vibrant nightlife. But beyond its paid attractions, it offers a myriad of free activities that allow visitors to enjoy its charm without spending a dime. This article aims to highlight the top free things to do in Key West, from catching breathtaking sunsets at Mallory Square, exploring the city's historic landmarks, to immersing in its rich natural beauty.
Moreover, these free activities not only offer entertainment but also provide an avenue to understand the city's culture, history, and environment better.Whether you're a budget traveler or just looking to save some bucks, these free activities can significantly enhance your Key West experience.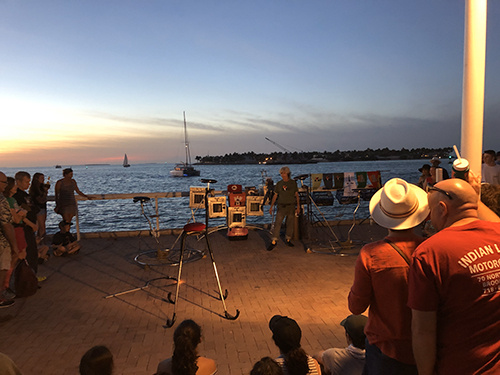 Exploring Mallory Square
Mallory Square, located on the northwest corner of Key West, is a vibrant waterfront square known for its legendary Sunset Celebration. This daily festival features a diverse array of street performers, food vendors, and local artisans, providing a cultural spectacle that's hard to match.The event reaches its peak with a spectacular sunset over the Gulf of Mexico, casting a magical glow that enchants both locals and tourists.
To illustrate, on one particular evening, a juggler might entertain the crowd while a jazz band plays in the background, all while the sun sets in a blaze of colors. If you're lucky, you might even witness the rare 'Green Flash' phenomenon, a momentary greenish light that can sometimes be seen just as the sun dips below the horizon.
Visiting the Southernmost Point and Landmarks
A trip to Key West would not be complete without taking a picture at the Southernmost Point Buoy, a brightly colored concrete buoy that marks the southernmost point of the continental United States. To get a sense of the location's significance, imagine standing there and knowing that you're closer to Cuba than to Miami.
For history buffs, there are numerous landmarks to explore. The Fort Jefferson Scale Model provides a miniature display of the famous sea fort, while the Dry Tortugas Museum offers fascinating insights into Key West's past through various exhibits. One notable artifact is the original lighthouse lens, a testament to the island's maritime history.
The iconic Mile Marker 0 landmark is a must-visit for anyone traveling to Key West. It symbolizes the starting point of U.S. Route 1, which stretches all the way up to Maine. Snap a photo here to commemorate your visit to the Conch Republic.
The majestic Kapok Tree on Whitehead Street is a natural wonder. Its towering presence and impressive roots provide an awe-inspiring sight. It's a peaceful spot to appreciate nature and the lush greenery that flourishes on this tropical island.
The Banyan Tree on the three hundred block of Whitehead Street is another must-see natural attraction in Key West. This massive, sprawling tree provides ample shade and an enchanting setting. Take a leisurely stroll beneath its branches and marvel at its unique beauty and charm.
Strolling along Duval Street and Self-Guided Tours
Duval Street, often dubbed "The Longest Street in the World" due to its north-south orientation, is a bustling hub of vibrant shops, cafés, and entertainment venues. The street is a mecca for art lovers, with numerous galleries showcasing local artists and photographers.
For those interested in delving deeper into Key West's history and architecture, take advantage of the free self-guided walking tours available. The Pelican Path tour takes you through the city's historic district, featuring Victorian mansions and famous landmarks.Similarly, the Historic Marker Tour provides an immersive walking or bike riding tour, detailing the stories behind various point of interest.
Enjoying Key West's Nature and Wildlife
Nature lovers will find a haven in Key West. The Key West Wildlife Center, located in the heart of the city, allows visitors to observe a variety of flora and fauna, including birds, turtles, and iguanas. Here, you can see a rescue center caring for injured birds like pelicans, cormorants, and chickens, offering a unique insight into the local wildlife.
For a more comprehensive understanding of the local environment, the Florida Keys Eco-Discovery Center offers interactive exhibits on the Key's habitats and wildlife. This includes a living reef aquarium showcasing the diverse underwater life of the region. In contrast, the Key West Nature Preserve and Indigenous Park each offer serene nature trails for a tranquil escape from the city's hustle and bustle.

Exploring Key West's History
Key West is steeped in history, and there are numerous places to explore that showcase its rich past. The West Martello Tower, a Civil War-era fort, is home to the Key West Garden Club. The grounds offer a unique blend of nature and history. Here, you can stroll through the beautifully landscaped gardens while learning about the fort's intriguing past.
Similarly, a self-guided tour of the Key West Cemetery offers a glimpse into the city's history through its quirky tombstones and historical significance. For instance, the epitaph "I told you I was sick" speaks volumes about the city's quirky humor. The Bahama Village neighborhood, with its vibrant heritage, art, and architecture, is another must-visit for history enthusiasts.
Enjoying the Key West Beaches
Key West is home to several beautiful city beaches, all free to visitors. These include Higgs Beach, Smathers Beach, dog beach, and Simonton Beach. Whether you're looking to sunbathe, swim, or simply enjoy the sea breeze, these beaches offer the perfect setting.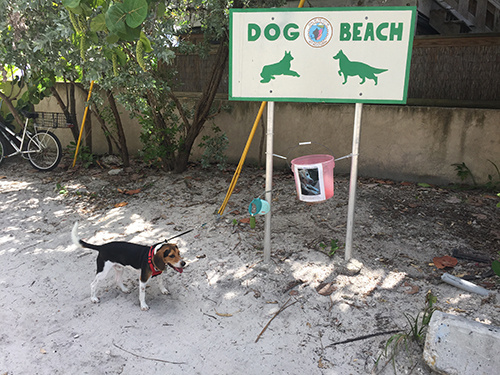 Dog beach is a great place for you and your best friend to cool off. There are often times when there are more dogs on the beach than there are humans.
Higgs Beach is not only a great place for swimming and sunbathing but also a hotspot for beach volleyball enthusiasts. With well-maintained courts and a friendly atmosphere, visitors can enjoy a game of volleyball with friends or join in on a pick-up match with fellow beachgoers.
The Truman Waterfront Park features a fantastic splash pad, making it an ideal spot for families with kids. Children can cool off and have a blast as they run through fountains and water jets, providing respite from the Florida sun while parents enjoy the scenic views and relaxing ambiance of the park.
Conclusion
Key West offers a wealth of free attractions and activities that cater to different interests, from historic landmarks and vibrant cultural events to stunning natural beauty and wildlife. These free activities not only make Key West an affordable destination but also provide a rich, immersive experience of the city's unique charm. So, pack your bags and start exploring the many wonders that Key West has to offer, without breaking the bank.